This page is reserved for the SuperWikia 'Advanced Terminology Index' .

This topic on SIS Advanced Term Dating is a Shorty.
Superpedia Definition & Technical Introduction
Base Soldier; a service grade EPAO personnel member retained under Laborforce agreement to serve and protect assigned work and duty stations, as established by the SIS SuperWikia Supermodel Ops & Special Forces ; a party retained by one of seven military components;
Black Space Forces
Reserve Army & Marine Forces
Air Defense Forces
Naval Forces
Department of Defense Adm.
Office of Defense Secretary Adm.
National Security Office Adm.
see also;
Explanation Within the Philabrone Process
A Base Soldier is generally categorized as an Enhanced Logic term, with emphasis on Schedules: as defind by Superpedia's required calendars of 52, 12, or 7 cyclic yearly activities of any given Assembly..
To Summarize: Its usage is a basic requirement in building semester tourneys and SIS property development.
Logic Dating (Term Usage Contributions & References)
SEE ALSO: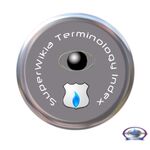 The preceding is a SuperWikia Terminology Index subject and is dated periodically by registered members of SuperWikia.
This page is currently in buildup mode.
Community content is available under
CC-BY-SA
unless otherwise noted.