This page is reserved for the SuperWikia 'Advanced Terminology Index' .

This topic on SIS Advanced Term Dating is a Shorty.
Superpedia Definition & Technical Introduction
Edit
Rank Adjustment; an EPAO term outlining the career progression or demotion of a member within its service; generally establishing a new grade level from a previous level other than entry level. The term may also support any of the following EPAO grades:
EPAO Grade Structure-
The term has a different meaning when overlaid against the 'Pentelebet' system, due to the frequecy in which such an adjustment may develop. In such a case, an adjustment normally would be represented by the terrabet 'A' or ~li and utilized by a higher grade level during normal duty station movement and activity. Only on rare occassions would the term be applied to any other terrabet unless an offpost station requests its placement adjusted.
Explanation Within the Philabrone Process
Edit
A Rank Adjustment is generally categorized as an Enhanced Logic terms, with emphasis on Schedules: as defind by Superpedia's required calendars of 52, 12, or 7 cyclic yearly activities of any given Assembly..
To Summarize: Its usage is a basic requirement in building semester tourneys and SIS property development.
Logic Dating (Term Usage Contributions & References)
Edit
SEE ALSO: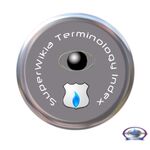 The preceding is a SuperWikia Terminology Index subject and is dated periodically by registered members of SuperWikia.
This page is currently in buildup mode.
Community content is available under
CC-BY-SA
unless otherwise noted.