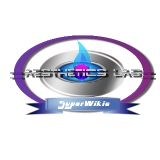 The SuperWikia Aesthetic Lab is for members and editors to gather and submit new tutorials to be used in performance scoring and member credits. Each tutorial article submitted will automatically give that guild a point spread. SuperWikia openly promotes fair usage of material and articles gathered. All submissions must be in compliance with SuperWikia and Wikia policy for article submission.
Authors: Do not forget to use a 'Dataplate' during tourney tours.
IMPORTANT: To accurately record your tutorial submissions, please use the appropriate tutorial categories. Below are the most used categories of tutorial SESSION CLASSES for both SuperWikia and Non-SuperWikia characters;

SuperWikia Aesthetics Lab
SuperWikia Supermodel Studio Sets
Republic Studio Sets
Confederate Studio Sets
Independent Studio Sets
SuperWikia Supermodel Tutorial Labs
Session 1A- Bodies & Character Creation
Character Name
[[image:|100px]]
Character Name
Statistics
Base Title:
Character Title
Sex / Gender:
Character Gender
Ethinicity / Race:
Character Race
Lead Order / Party:
Character Order / Party
Physique / Health:
Character Health
Active Level:
Character Level
Tentative Status:
Character Status (Available/Un-Available)
Setting / Location:
Location Most Frequented
;
Bio-Engineering & 3D Development

Base Supermodels
Role Characters
Action Figures
Noble & Native Characters
Developed & Ascendant Characters
Operatives & Mentors
Non-Human & Alien
Session 2A- Resources, Materials & Texures
Session 3A- Adjustments & Customization
Session 4A- New Camera, Lights & Prop Effects
Session 5A- Developing Art Renders
Session 6A- Organizing Artwork & 3-D Economics
Session 7A- Negotiating Artistic Publishing Rights
Exisiting Authors: Use this box to add a new tutorial for one of the above topics and earn credits for your proxeum or guild.

Non-SuperWikia Aesthetics Labs
Non-SuperWikia Supermodel Tutorial Labs
Session 1B- Bodies & Character Creation
Non-SW Character Name
[[image:|100px]]
Character Name
Statistics
Base Title:
Character Title
Sex / Gender:
Character Gender
Ethinicity / Race:
Character Race
Lead Order / Party:
Character Order / Party
Physique / Health:
Character Health
Active Level:
Character Level
Tentative Status:
Character Status (Available/Un-Available)
Setting / Location:
Location Most Frequented
;
Bio-Engineering & 3D Development

Base Supermodels
Role Characters
Action Figures
Noble & Native Characters
Developed & Ascendant Characters
Operatives & Mentors
Non-Human & Alien
Session 2B- Resources, Materials & Texures
Session 3B- Adjustments & Customization
Session 4B- New Camera, Lights & Prop Effects
Session 5B- Developing Art Renders
Session 6B- Organizing Artwork & 3-D Economics
Session 7B- Negotiating Artistic Publishing Rights
New To SuperWikia? Use this box to create a new article for Non-SuperWikia Supermodels.

(NOTE: For a brief overview of styles for creating new NON-SUPERWIKIA Supermodel articles, go to section 1.6: Supermodels in the Library Manager.)