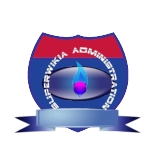 The SuperWikia Senate Chambers is an open forum for proxies and other authorities of Supermodels, Entities and allied interests groups of each of their campaigns. The purpose of the Senate is to help build the infrastructure for new Supermodel campaigns, their proxeum guilds and to strengthen the bond between all entities found within the SuperWikia wiki. This is done so by the Chamber's seven cabinets:
The SuperWikia Senate Chambers Cabinets
The SuperWikia Senatorial Session
This Cabinet (Also known as the 'Superior Tourney Session') is for the establishment of official SuperWikia business, conducted by the Administration of the wikia and submissions are only made by authorized delegates.
The SuperWikia Tutorial Hearings
This Cabinet is designated for the authors of 3D submissions, tutorials, application user guides and other Realtime material. Its intent is to inform all SuperWikia members concerning updates and advances within the graphic arts industry and sciences.
The SuperWikia Author Referendum Conference
The SuperWikia Authors Referendum Conference Cabinet is for the exchange of active and functional dataplates submitted by the SuperWikia Processions and their Proxeums. Its purpose is to stimulate a autonomous governance policy for all active members of the Senate, its Delegates and their Superior Tourney Session representative's respondant and or appellant parties.
The SuperWikia Pantheon Games Committee
This Cabinet is specifically for participating SuperWikia members that seek to host a particular General Tourney Session heat, so representing their own procession and select Supermodel delegate. Its intent is to raise the intellectual consensus of all member by means of structured contests and leadership competitions.
The SuperWikia Library Reading Session
The SuperWikia Library Reading Session is basically an extention of the SuperWikia's Superfiction collection of narrative storyboards and 3D deliberation testimonies. Each heat (approximately 7 days) a new storyboard is brought foward on the calendar and is opened for both critique and promotion submissions from authors and other members. Its purpose is to showcase the works and exemplified stories and Realtime material of the authenticated member's of SuperWikia.
The SuperWikia 'Saderequiem' is an official addendum component to the SuperWikia Senate Chambers. It establishes guidelines and policy for orchestral works and newly commissioned runtime opera productions.
The SuperWikia Examination Committee
This Cabinet is designated for all submission dealing with the SuperWikia Leading Opposition Parties & Cases collection. Its intent is to serve as a repository for all SuperWikia sanction monologues, tourney case dockets, appellant/respondant submissions and other official Superior and General Session tourney business.
The SuperWikia Session Proly
This Cabinet is for the collective rallying of all authenticated and general members by means of the SuperWikia Forums. Topics within the proly rally go directly towards the member's procession vote and overall report card score.
The SuperWikia Technology Knowledge Base
The SuperWikia Study Hall
This section is for SuperWikia 'Study Hall' material; consisting of subjects tutorials, articles and preparation material to improve membership coherency and retention levels.
The SuperWikia Three Dimensional Terminology Index
This section is for materials submitted within the 3D terminology sphere of inquiry; used as a reference for 3D authors and other members to review and learn new terminology of computer graphics.
The SuperWikia Application Specification Listing
This section is designated for any application that can generate 3D images, 3D artwork and or 3D rendering. It also provides a brief overview of each application and general information on the publisher.
The SuperWikia Private Studio Listing
This section is for the listing of private studios which create both programs and content for 3D authors and impressionist.
The SuperWikia Launch Data & Version Update Listing
This section is for publisher posting and announcements of updates, upgrades, sidegrades and other developments for their application specific goods and services
The SuperWikia End User Circumvention & Solution Listing
This section is for private studios listing of end user licenses, technical support and frequently asked questions help options for their applications.
The SuperWikia Support Center for 3D Application Users
This section is for general 3D tips and project suggestions in creating new and impressionist 3D works.
The SuperWikia Additional Resources
The SuperWikia Studybook Collection of 3D Guides
Community content is available under
CC-BY-SA
unless otherwise noted.